BEST AUTO BODY SHOP IN GARDENA
Our auto body shop provides a service-oriented business providing the best customer service experience, car repairs, painting services, insurance consultation, scratches, window replacements, and expert-quality auto collision that is #1 in South Bay. 
We are notably the top-rated auto body repair shop in Gardena of the South Bay area for reliability, trustworthiness, and dedication to customer satisfaction. With years in business and experience in the industry, customers trust us with their vehicles. Our commitment to our customers allows drivers to have a trusted certified technician on speed dial. Call us today for a free estimate.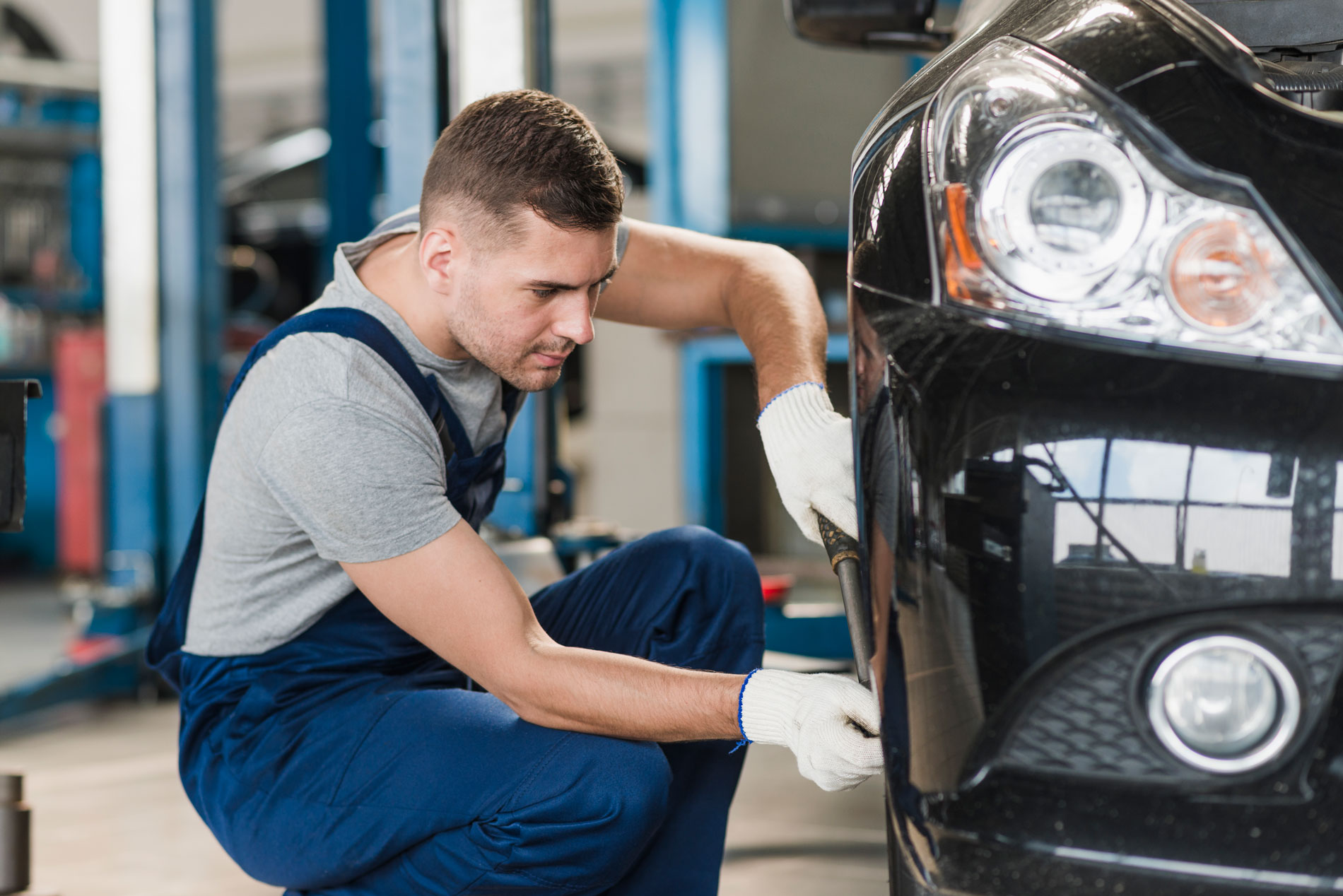 FULL-SERVICE AUTO BODY REPAIR EXPERTS
At Aces Auto Body, we provide the highest quality auto repairs, support, and insurance assistance to get drivers back on the road quickly. We utilize top-notch equipment for collision repairs. We specialize in all makes and models from body and frame repairs, paintless dent removal, custom paint, and much more. 
We will restore your vehicle to factory conditions and looking brand new. There is no job too small that we cannot fix. From minor repairs to major automotive collisions, we can repair and restore your automobile.  
No need to deal with insurance providers yourself because we do that for you and get your repairs done right! Since we are an independent body shop that is not partnered with an insurance company, we can help maximize your repairs. We are here to help you receive the proper and best repairs that you are entitled to. We accept insurance from all companies, including but not limited to Progressive, 21st Century, Geico, State Farm, Allstate, Farmers, Nationwide Insurance, and more. 
We'd Be Happy To Assist You
When you leave your vehicle with us, we help with providing a rental car to you—providing customers a painless experience with little to no interruptions with daily activities. Before you know it, the vehicle can be returned right to your doorstep. Our body shop provides services like no other, making Aces Auto Body an Award-Winning auto body shop. All of our work is delivered with outstanding customer support and repair experience. 
GIVE US A CALL AFTER A COLLISION
We provide free estimates. Our goal is to exceed our customers' expectations with excellent customer service and auto repair services. We have a longstanding relationship with our customers and local automotive dealerships because of our 5-star services. We enjoy what we do and take price in the quality of our repair work.   
Do not trust your repairs to just any collision shop. Put your worries in the past and place your trust in a reliable auto body repair and collision shop in Gardena. Here at Aces Auto Body, all our services are 100% customer satisfaction guaranteed. Take all the hassle out of fixing your vehicle and call us to make your appointment and get a free estimate today. Our customers also have the option to leave their car with us or have us pick up the vehicle for you into our body shop. 
Call us now at (310) 527-2838 to set your appointment for your free estimate or consultation.
Even if you don't choose us for an estimate, we would love to meet you and hope you give us a chance to shine in the future!


2019 Copyright • Aces Auto Body • All Rights Reserved