Auto Collision Repair and Body Repair
As a full service auto collision repair shop, we will restore your car to factory conditions and will have it looking like it was bought yesterday. From minor repairs to major collisions, we do not care how great the damage is. Our goal is to give you the highest quality repair work with our full range of services. Not only do we have the most efficient technologies in the body shop industry, we are proven professionals who clearly know what we are doing. We do not tolerate even the slightest mistakes during the repair process, so that customer satisfaction is 100% guaranteed. We will not disappoint.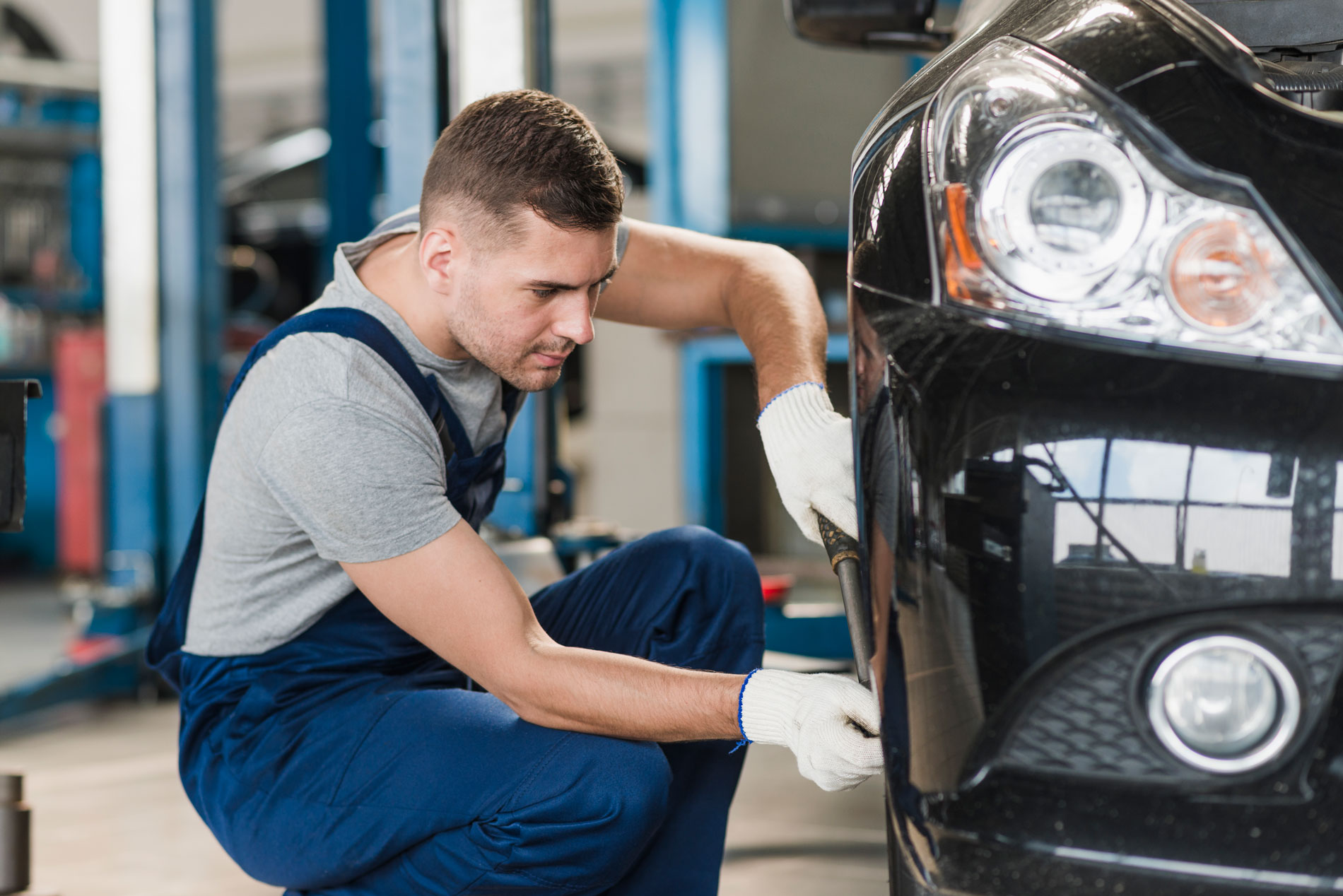 Got into an accident? Give us a call and we'll walk you through the entire process. We accept insurance from all companies including Geico, Progressive, 21st Century, State Farm, Farmers, Allstate, Nationwide Insurance, and so on. We know what to do in accidents and will make sure you make the right decisions.
Call us at (310) 527-2838 to verify your policy and to get your claim started. We will work with your insurance company to make sure you receive the repair service you are entitled to. Know that you are not required to take your car to the body shops recommended by your insurance company. Those shops are partnered with the insurance company to save them money, which may not be in your best interest. You have the choice to take your car to any repair shop you desire. Because we are an independent body shop that is not partnered with your insurance company, we do not have to follow their strict budgetary guidelines. These budgets are in place solely to save them money, which can reduce the quality of your car repair.
Our goal is to maximize your estimate so that you will receive the proper repair you are entitled to.
We'd Be Happy To Assist You
Call us now at (310) 527-2838 to set your appointment for your free estimate or consultation.
Even if you don't choose us for an estimate, we would love to meet you and hope you give us a chance to shine in the future!


2019 Copyright • Aces Auto Body • All Rights Reserved